Our Prices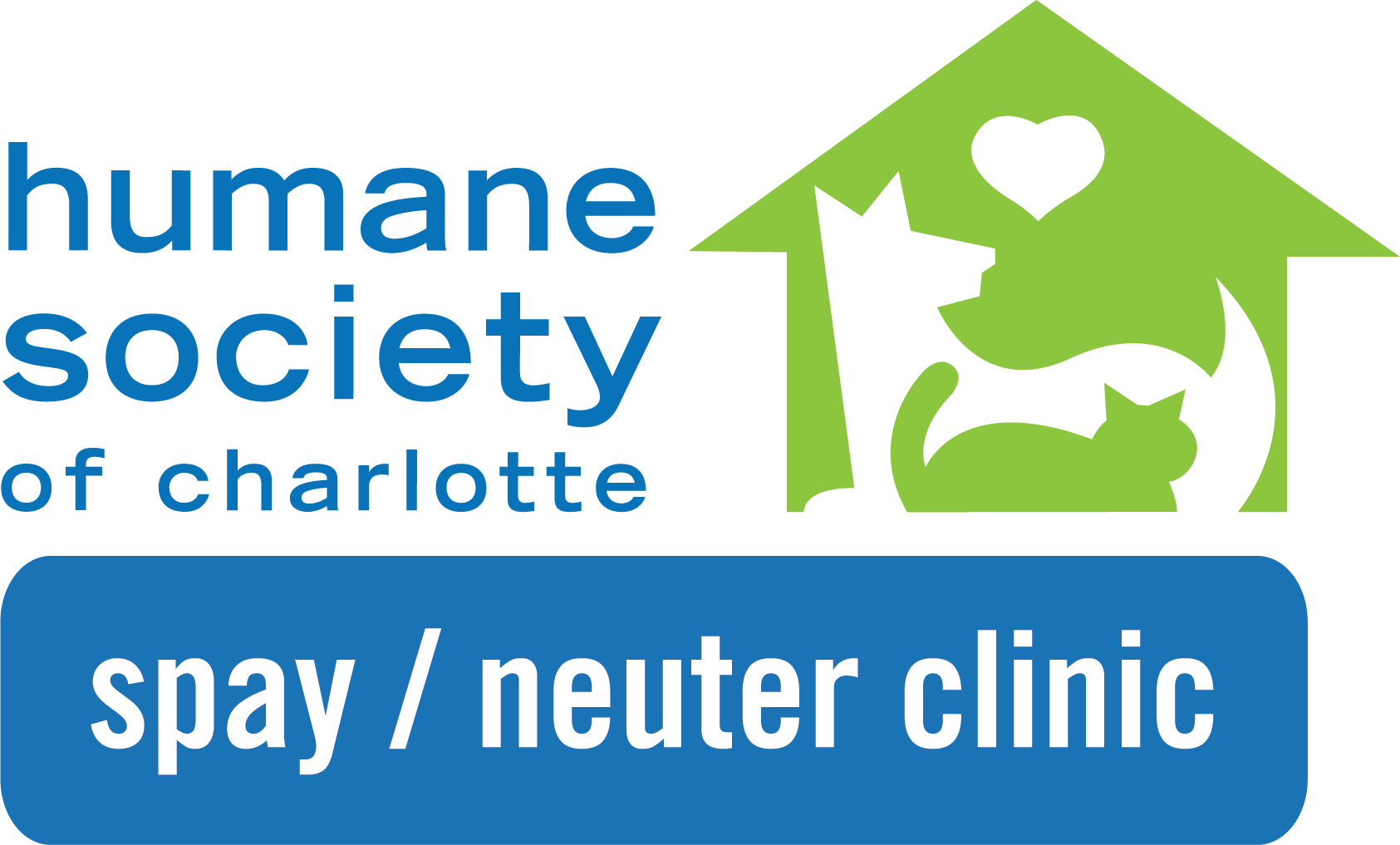 Clinic Pricing:
Dog Spay (Female): $85
Dog Neuter (Male): $65
Cat Spay (Female): $50
Cat Neuter (Male): $35
Umbilical Hernias: add $15
Surgery includes 3 days of take-home pain medication. Elizabethan collars (cones) range from $8.00 – $20.00
Pets 7 years of age and older require additional bloodwork at a rate of $55 to ensure the safety and health of your pet during surgery.
Financial assistance may be available, please inquire if needed.
Humane Society of Charlotte offers 10% discounts on all adoptions and services to seniors age 65 and older and to all military. Must show ID/Military ID.
Click here for Spay & Neuter Additional Services offered to clients on the day of a scheduled surgery
*Prices subject to change.
Do you have community cats and would like to take part in our Trap-Neuter-Return? Reach out to us for more information!
CRITTER CARE WELLNESS WEDNESDAYS LOW-COST CLINIC
Don't miss this great opportunity to take care of your furry family member's annual vaccines at our Critter Care Wellness Wednesday low-cost clinic each week.
Click here for Critter Care Pricing
Spring/Summer Hours Starting June 1st:  8am to 1pm every Wednesday.
Fall/Winter Hours Starting in September:  9am to 2pm every Wednesday.
For questions about our clinic, contact our Spay/Neuter Clinic at 704.333.4130.