iCare Rehoming Board: Kittens & Cats
Hi!  I'm Spectre and I'm a very sweet cat, about 7 years old and despite growing up, I have never lost my cute little kitten meow.  I might be shy at first, but I love to be pet, getting cozy under the covers, and finding a nice sunny spot near the window for a cat nap.  I am very much a lady and am always impeccably postured with my tail wrapped neatly around me.  I don't go outside but find time for adventures and play at night.  I have lived with a dog most of my life and am always running away from her, so I would prefer a home where a dog isn't constantly bothering me.  If you are interested in adopting me, please contact Paul at pipspadaro@gmail.com or at 704-808-0409.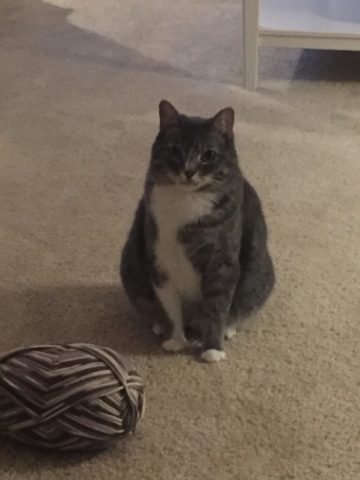 Hello! My name is Dante, although my Mom calls me Meitz (German term of endearment for Cats).  I'm a loving female, who loves everyone — especially their feet!  I love watching birds from the window and running around the house.  My Mom and Dad are going to be moving to Austria, and unfortunately I can't go cause I have Feline Leukemia.  But my Vet said I'm in good health after my last check up in April!  Please contact my Dad, Joe if you would like to welcome me into your home! Jobe.wheeler@gmail.com or 213-300-5205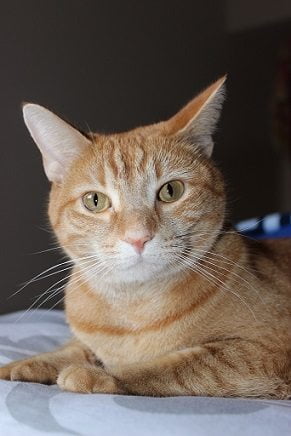 Hi, I'm Rex! I'm a short haired orange tabby cat. I'm almost 5 years old and I weigh 11 pounds. I'm neutered, up to date on all my shots and declawed. I'm extremely friendly, social and love to play. I enjoy napping in the warm sunshine and chasing the laser pointer around. I like to play and be pet on my own terms, but I love to snuggle up next to you when you're sleeping or watching TV! I grew up in a quiet indoor only home, so I prefer a home without kids and other pets (I would probably get along fine with an older dog that doesn't pay attention to me, though!). My mom is moving and I am looking for a new home that will provide me love, safety and lots of toy mice! If I sound like the right kitty for you, please call Betsy at 315-573-6791 or email betsy.dewitte@gmail.com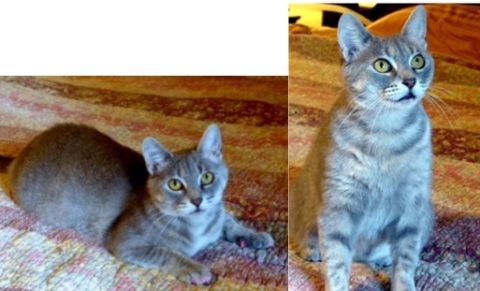 Hello, I'm Clover and I am very pleased to meet you. I am a very sweet and playful young girl (1 year old) who loves to be petted and played with – especially, if you drag something around on the floor for me to pounce on! My name is Clover because when I was first spotted, I was walking through a patch of flowering clover, but I should have been called Peeps. When I am happy, I walk around the house peeping at all those around me to let them know I am happy, I am here, and maybe a little hungry. I will always be a small girl, some might say petite, a little bigger than a kitten, well maybe not my belly if I keep peeping and getting treats. I am a spicy girl who likes to show my affection with tiny love bites and licks, but it may be because I am so young. I am not a fan of other cats at all, so I don't think I would like dogs either. I have already been spayed and have had all my shots. I am great with my litter box and love my scratching post. I am ready for my forever home. If you want to meet me, email my foster mom at bnp7071@yahoo.com or call her at 704-860-5520. Hope to see you soon!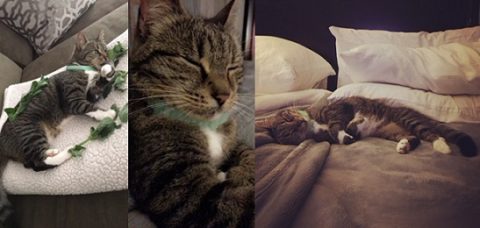 My name is Stelly and I am a beautiful green eyed cat who loves cat nip and tuna! I would love a kid free and dog free home. I like to sun and scratch my back on concrete. I am 7 years old and get my teeth cleaned every year and all of my shots etc. are up to date!  MY OWNER CAN BE REACHED AT: 954-696-2452- CELL PHONE FOR TRACY EMAIL: TRACYJ22@GMAIL.COM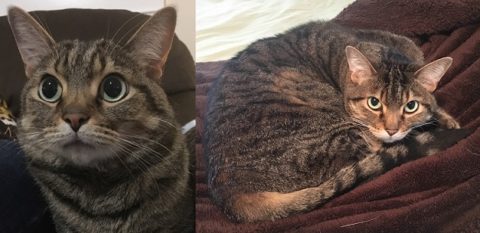 Hi!  My name is Melvin.  I am 9 years old, male, and about 12 lbs.  I am a sweet cat with a calm personality who loves to be petted.  I am friendly to all but do best around adults.  I am neutered, current on all vaccines and a recent clean bill of health from the vet.  I have only been an indoor cat.  If you are interested in me, please email Evan at hophopster@gmail.com.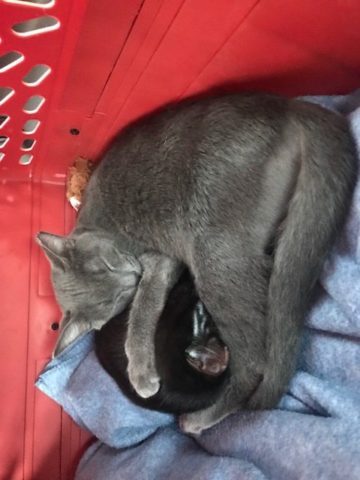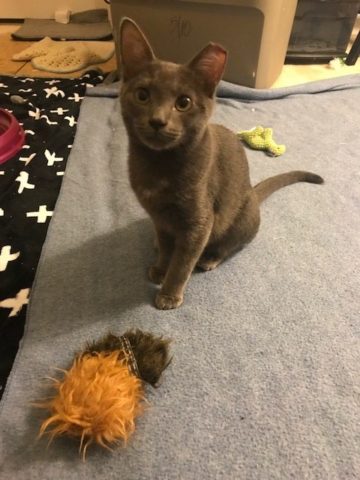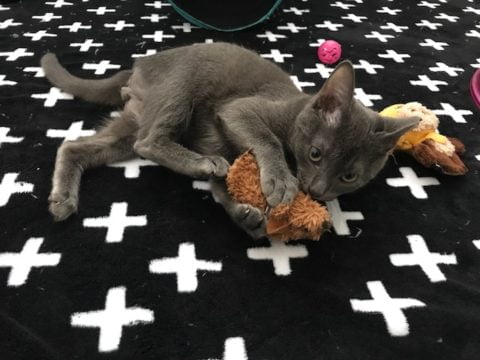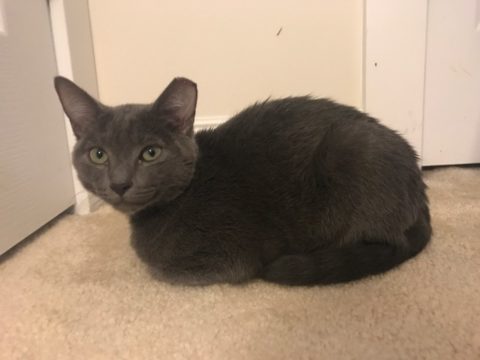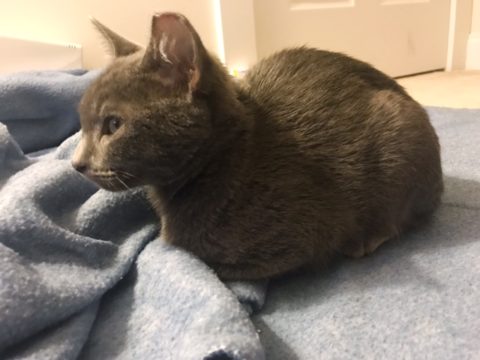 Hi! I'm Sammy – a super playful, lovable, and cute kitten! My sister and I were rescued from a parking lot when we were babies, and our foster mom has been taking care of us for the last couple of months. Now, we're old enough to be adopted and waiting for a family to fall in love with us! We're willing to go to separate homes, but we are pretty good buddies and would love to go as a pair. We're comfortable with other cats, too, because our foster mom has big kitties and other foster kittens that we love to play and snuggle with. We're both fixed, vaccinated, ear-tipped, and overall healthy! I love to chase and hunt toy mice, and wrestle with the other kitties in the house. I'm pretty independent, but I'm beginning to really enjoy cuddles from humans. If you want to add a playful little cutie to your family, contact Kali at kali.sbalbi@gmail.com!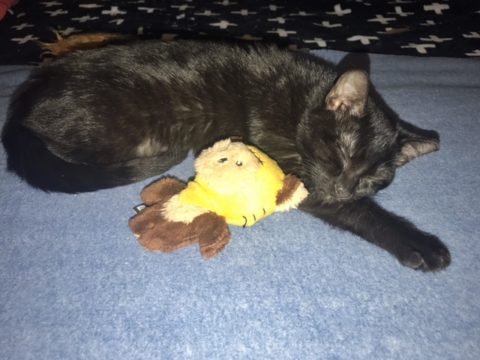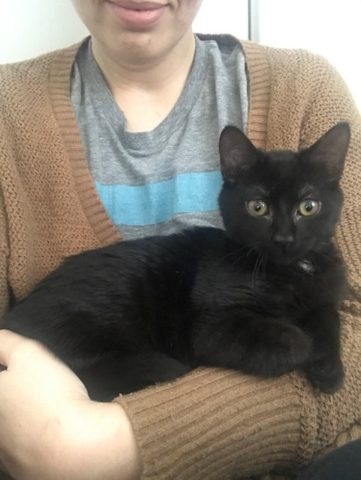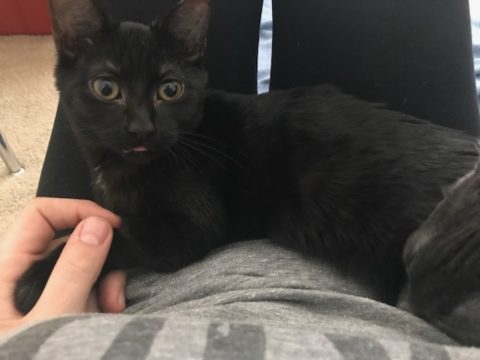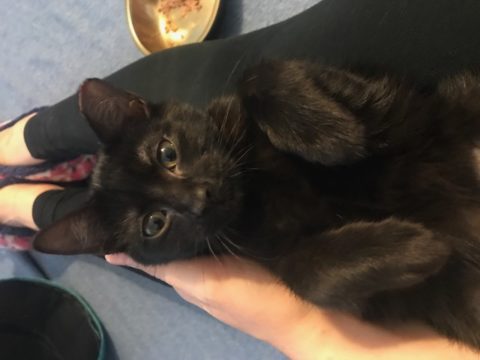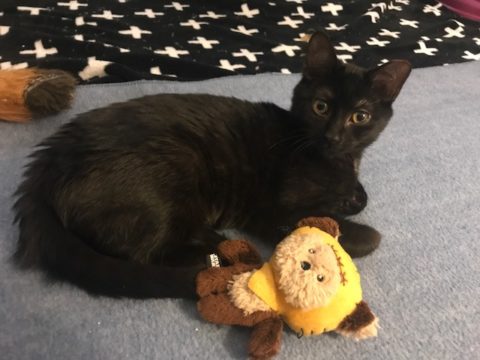 Hi there! I'm Maddie – a silky soft, relaxed, snugglebug of a kitten! My foster mom rescued me and my brother when we were babies, and now we're ready to find our forever home(s). We were originally rescued to be trap-neuter-return (TNR) babies, but our foster mom quickly realized that we were too sweet to be released back into the wild; she thinks we deserve a warm, loving home (and we agree!). We're both fixed, vaccinated, ear-tipped, and overall healthy! We're willing to go to separate homes, but we are pretty good buddies and would love to go as a pair. As for me specifically, I'm as sweet as they come! I immediately purr when touched, and I LOVE to snuggle up and fall asleep on a soft human belly or chest. I like people so much that my body goes limp when I'm held – I tend to melt into arms and collapse when I have the opportunity to cuddle. Humans think it's the cutest thing! If you're looking for a new snuggle buddy, email my foster mom at kali.sbalbi@gmail.com. I'd love to make your lap my new favorite nap spot!