HSC Fence Builds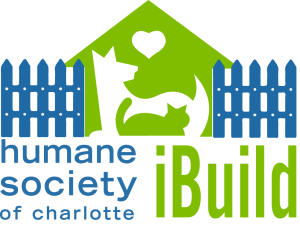 Our iBuild program provides relief to canines that are currently chained up and suffering from stress and depression. Our ultimate goal is to move outside pets indoor through various forms of education, behavior counseling, etc.  The kennel fences are built entirely by volunteers from the Humane Society of Charlotte.
We have designed a program to assist low income pet owners in need of a fenced enclosure in their yard in order to unchain their pets. We focus on building in targeted areas in conjunction with grassroots outreach to reduce the number of canine intakes.  To make a donation to our HSC iBuild program, click here.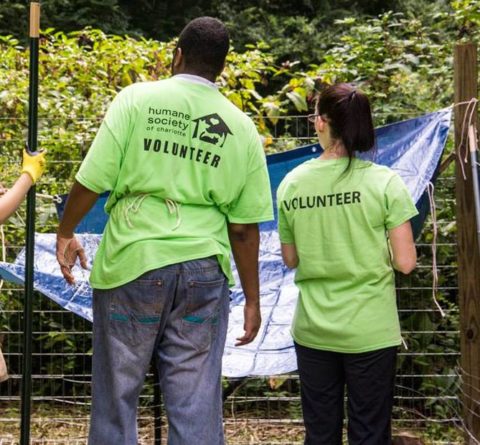 In order to receive the fee waived enclosure, the pet owner must agree to the following list of terms:
• Dog(s) must be altered, vetted, micro chipped & wear id
• Dog house/shelter must be provided
• Dog must have access to shade at all times
• Water/food must be provided
• Area will remain clean – feces, trash, tree limbs, etc.
• HSC will have access to inspect and make repairs as needed
• HSC will be notified if owner moves
• HSC can remove the fence if the owner no longer has dog (s)
• Dog must be kept up to date on vaccines
• There will be no more than one dog per 25×25 space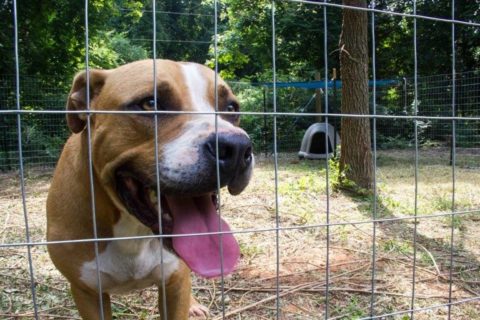 The Humane Society of Charlotte will agree:
• To alter, vet, microchip and provide id for the dog(s) free of charge to the owner
• To build a 600 square foot fenced enclosure (unless it is a special case)
• To provide dog house/shelter (if available)
• To provide discounted annual vaccinations and other medical services (depending on the situation)
• To inspect and make repairs to the fence as needed In a 12 month time frame
The surgery, vaccine, microchip and medical costs will be covered by our Spay It Forward fund. These funds are restricted to supporting the lower income population with their pet needs.
Are you interested in donating towards a fence build project?  Please make a gift today!