HSC's New Animal Resource Center – Ribbon Cutting & Dedication Event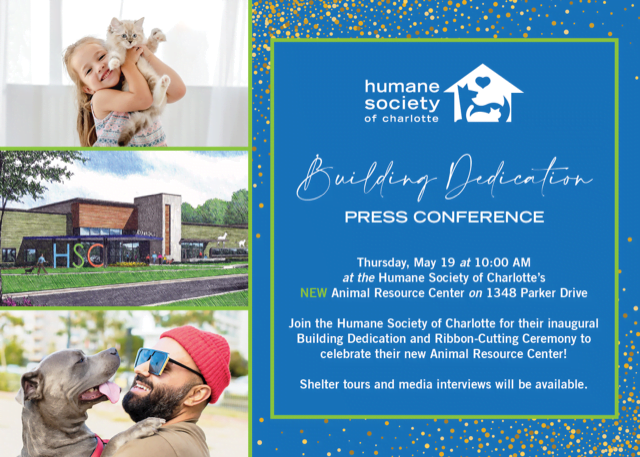 The new Humane Society of Charlotte Animal Resource Center completion is right around the corner. We hope you can join us as we dedicate the building on May 19, 2022 at 10am.
Check out these media clips for news and updates on the progress.