Plates for Paws Sign Up Form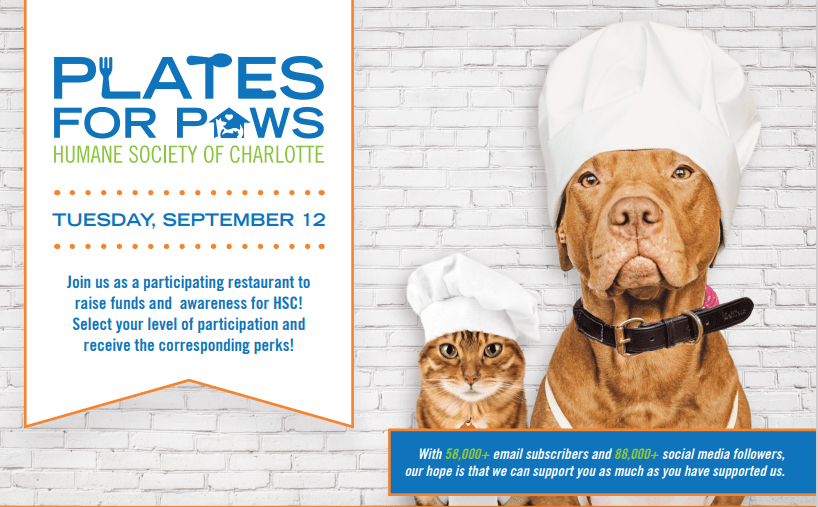 P4P 2023
Interested in participating in Plates for Paws, benefiting the Humane Society of Charlotte?

Please fill out the form below to sign up. We welcome all restaurants, coffee shops, bars, breweries, and more! P4P will take place on Tuesday, September 12th.

With an email database of over 58,000 and a social following of over 88,000, our hope is that we can support you as much as you have supported us.

As an added benefit, an HSC representative will be onsite to thank your patrons, answer questions about HSC, and accept any additional donations offered by your patrons.