Circle of Friends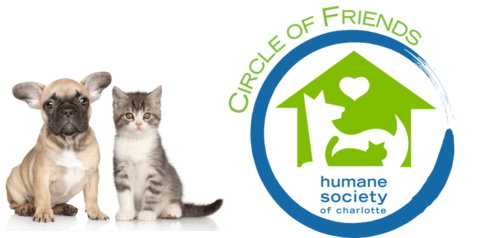 The Circle of Friends is a special group of dedicated supporters who have a financial impact of $1,000 or more annually to support the work of the Humane Society of Charlotte. Donors who invest at this level are automatically included in the giving society. Annually contributing close to $1 million, their collective generosity enables the Humane Society of Charlotte to fulfill its mission of being a community resource committed to improving the lives of companion animals through adoption, spay/neuter, and education.
Levels of Support
$1,500 – $4,999 – Leaders 
$5,000 – $9,999 – Partners 
$10,000+ – Innovators 
Members of the Circle of Friends receive recognition on the HSC website, donor board in the shelter lobby, and in the Ties & Tails Gala program book. They also receive invitations to special donor receptions held throughout the year.
For more information on being a part of the Circle of Friends, please contact our VP of Philanthropy, Donna Stucker at dstucker@humanecharlotte.org or call at 704.494.7704.
Thank you to our Circle of Friends members.