Adopt a Cat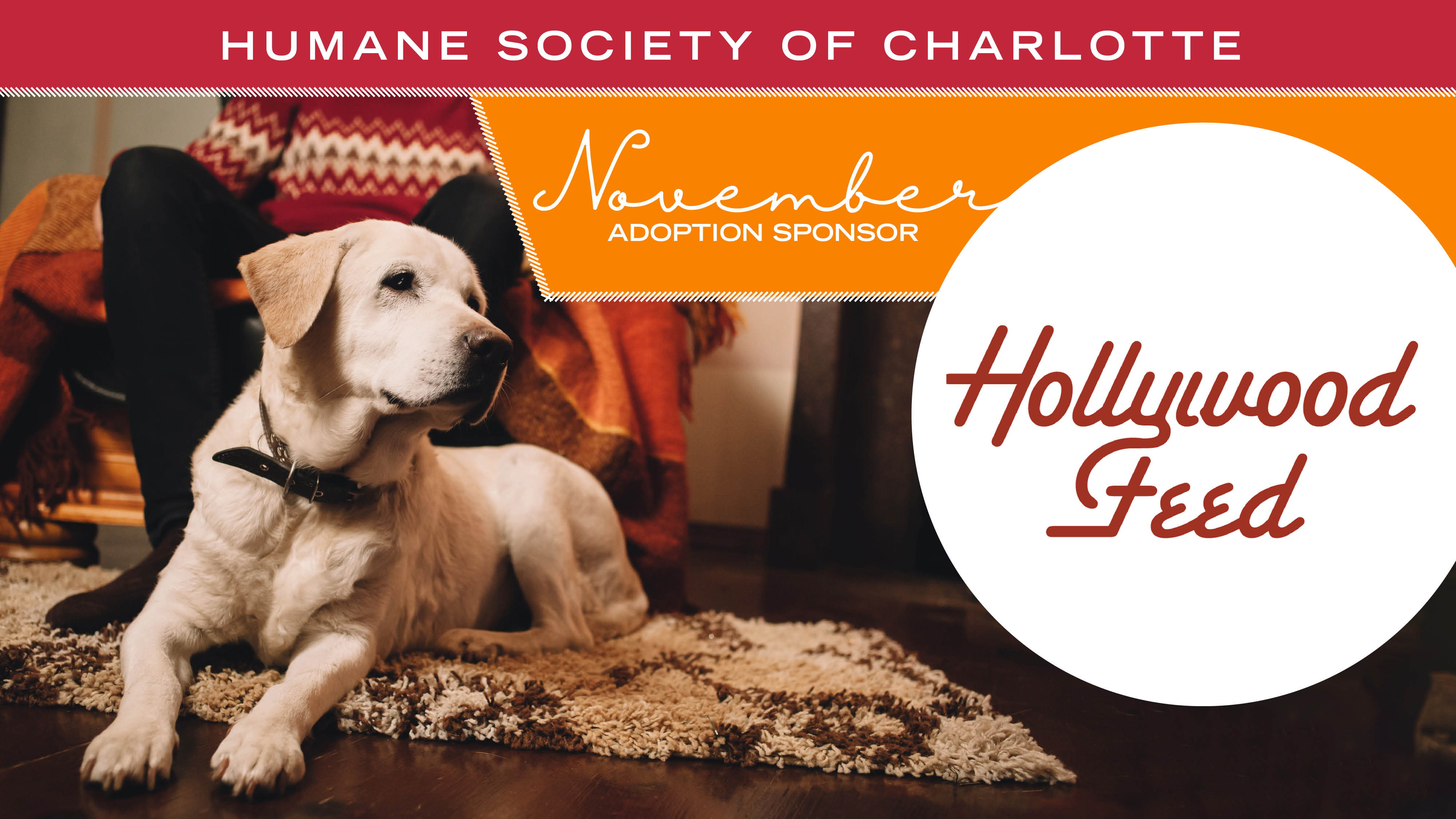 We're excited that you're interested in adding one of HSC's many wonderful kittens and cats to your family! If you see a cat that looks like a good fit for you and you'd like to get better acquainted, please visit us at our 2700 Toomey Avenue main shelter (open DAILY, 11 a.m.– 5 p.m.).
The Humane Society of Charlotte follows an open-adoption policy. We do not accept applications or perform home-visits to adopt our animals. Our process is conversation-based with our trained adoption counselors to ensure a great fit and a lasting and loving home. All adoptions are first-come, first-serve at our shelter on 2700 Toomey Avenue.
Humane Society of Charlotte offers 10% discounts on all adoptions and services to seniors age 65 and older and to all military. Must show ID/Military ID.
Preparing to bring home a cat
Once you've decided that you'd like to adopt, there are a few first steps you'll want to take.
Research: It's very important to take the time to research what kind of pet is right for you, your home and your lifestyle – both now and in the future.
Get acquainted: Visit HSC's main shelter at 2700 Toomey Avenue to meet all of our adorable kittens and cats, and plan to spend lots of quality time interacting with the cat you'd like to adopt. Many times an animal's behavior is different when away from other animals or in a kennel. The animal displaying bad manners or not paying attention may just be scared and lonely!
Know your responsibilities: Plan for and commit to being a responsible cat owner, including:
Dedicating the necessary time and effort on caring for and loving your cat.
Understanding the financial commitment involved.
Providing the necessary medical care and exercise for your cat.
Training to ensure good behavior and manners.