HSC YAP – Young Affiliated Professionals Group
YAP is the Humane Society of Charlotte's young affiliates group that supports the mission of HSC through member donations as well as community involvement and outreach efforts. Follow us on Facebook and Instagram!
Our Mission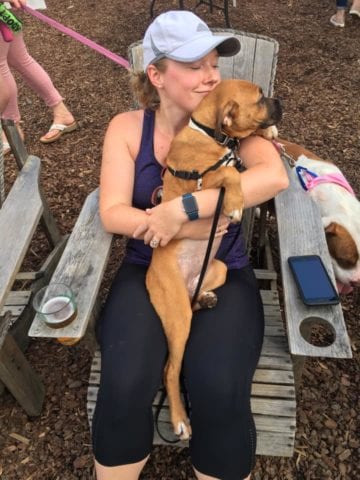 The Humane Society of Charlotte's Young Affiliated Professionals (YAP) is a group of people who care about animal welfare and want to promote the mission of the Humane Society of Charlotte. YAP aims to bring together Charlotteans who want to help animals in need while getting to know like-minded professionals through social events, networking, and fundraising activities.
Our Community Impact
As members of YAP, we support the efforts of the Humane Society of Charlotte by volunteering, participating, and supporting special events, hosting fundraisers, making donations, and interacting with the staff, Board of Directors, donors, volunteers, and adopters that love and support HSC.
We are committed to caring for the companion animals in our community while bringing together young professionals people who hope to connect, network, strengthen their philanthropic efforts, and meet peers in our community!
Questions about YAP? Want to get involved? Email our YAP Liaison today!
Already a member and ready to take on a leadership role? Apply to be a YAP Leader HERE.

Meet Our YAP Pack Leaders
Ashley Goodson
YAP Membership Chair
Lindsey Hassell
YAP Marketing & Social Media Chair