Barkin' Book Club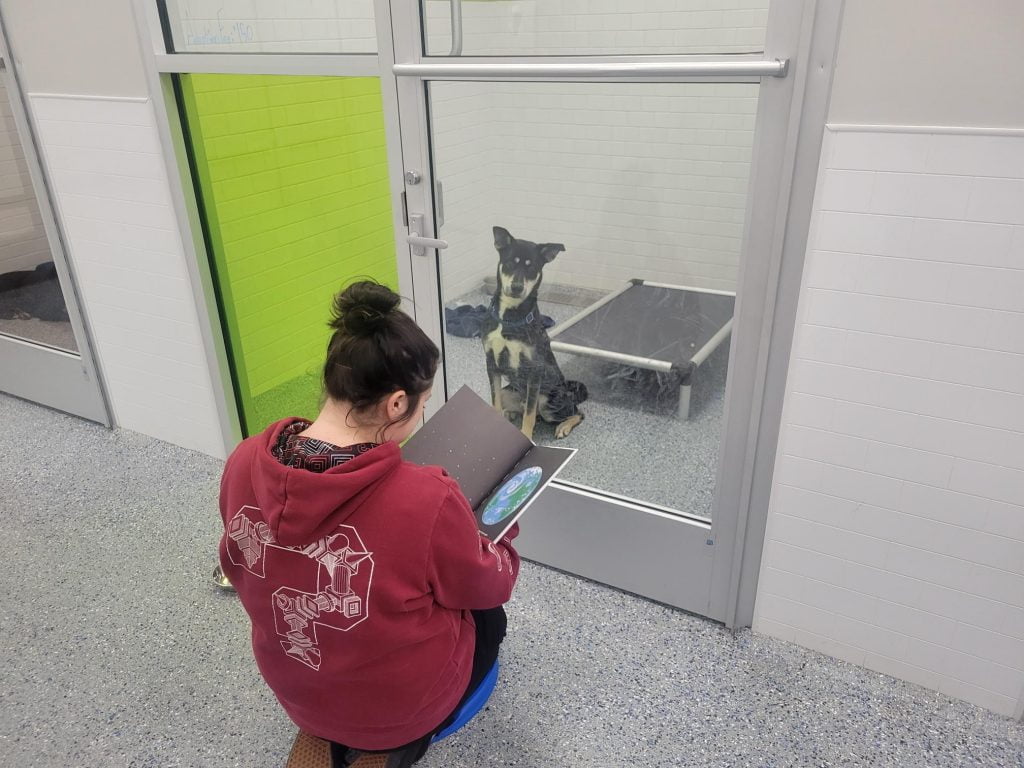 Join the Humane Society of Charlotte at our Animal Resource Center after hours! You're in for an evening of socializing and exclusive access to the adoption areas to read to our animals.
Reading to our dogs and cats helps to lower stress levels, calm and soothe especially fearful animals as well as improve their human-animal interactions by providing them with consistent positive interactions with people. Not only does this increase the chances of adoption, it's beneficial to people too.
Learn about and meet a special dog in our indoor play yard at the end of the evening. Please help them get adopted by sharing your experience!
Registration is $9/participant | Ongoing opportunities available.