Restaurants for Rescues
Go out to eat and support HSC!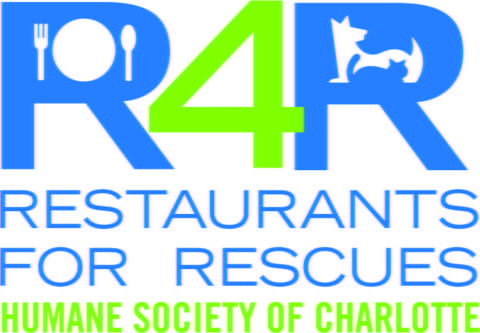 On Tuesday, August 21 the Humane Society will be partnering with local restaurants for our first ever Restaurants for Rescues event! Participating restaurants will be donating a portion of their sales for all purchases made that day (take out and drinks too!).
Your hard-earned dollars could be spent at any one of Charlotte's restaurants, but why not pick one that gives back to the community?
Top Ten Reasons to Eat Out on August 21
Celebrate heading back to school!
Say goodbye to summer.
Only 19 days left before the Panthers kick off the season.
No food at home.
Charlotte Restaurants are great.
Mama's been cookin' all summer and she's DONE.
Tuesday is the best day to eat out. It's a fact.
The grill is tired and needs a rest.
Love HSC and all the animals.
Whatever the reason – dine out on August 21 and help support our mission of delivering effective, innovative services that strengthen the human-animal bond and improve the lives of companion animals and the people who care about them.
Together we can all eat, drink and save lives, four paws at a time!
---
R4R Participants
These restaurants will be donating a portion of all sales on August 21 to the Humane Society of Charlotte. Please be sure to thank them for their participation and support.
---