Reading Buddies
We're updating the Reading Buddies program! Sign up for Reading Buddies 101, a one-time orientation training, and read to the animals whenever HSC is open.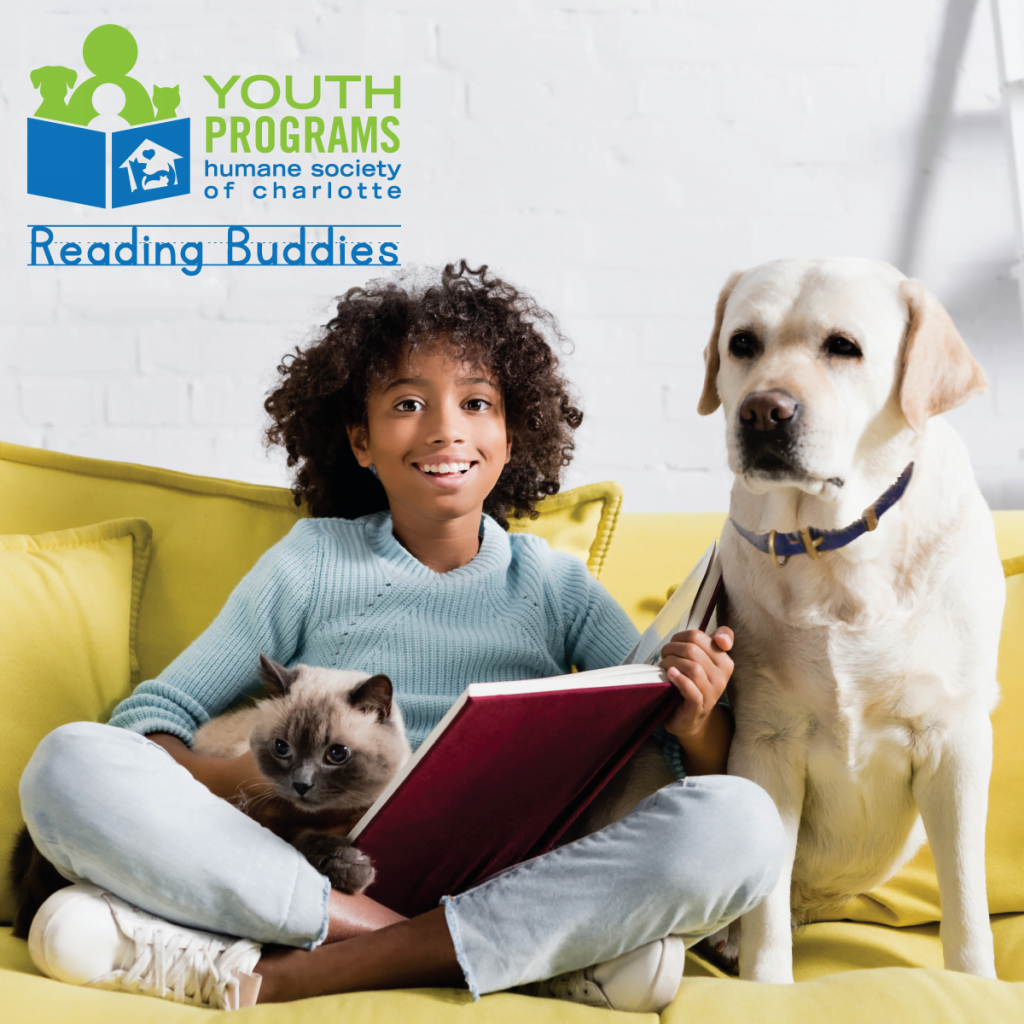 Reading to our animals helps to lower stress levels, calm and soothe especially fearful animals as well as improve their human-animal interactions by providing them with consistent positive interactions with people. Not only does this increase the chances of our animals being adopted it also boosts the confidence of the readers. Kids who participate will practice reading comprehension and fluency skills.
All Reading Buddies participants must be accompanied by an adult parent or guardian at all times.

Plan your visit:
Sign Up Online and select a timeslot
All children must be accompanied by an adult at all times
The day of:
Check in at the Customer Service Desk located in our main lobby
Choose a book (or bring your own) and a cushion
When you're finished fill out an animal report
Drop off materials before you leave
Please share any concerns about an animal at the Customer Service Desk
Available spots to read:
Cat adoptions- rooms and cat towers
All rooms are available, but don't open any individual enclosures
Dog adoptions- in front of their suites
Please don't tap on the glass
Refrain from sticking fingers under the doors
Do not feed the dogs and cats
When you should find a different location:
If a dog is barking consistently, jumping, or pacing in their suite
If the animal you are reading to is removed for an adoption appointment
If a person is already reading to an animal
Other things you can do:
Visit the Retail Store and Cat Café
Questions? Reach out to Youth Program Coordinator, Taylor Lunsford at tlunsford@humanecharlotte.org