Kid's Spotlight
We are so thankful to all the young people who help to support animals in our Charlotte community. Here are just a few examples of how kids can get involved!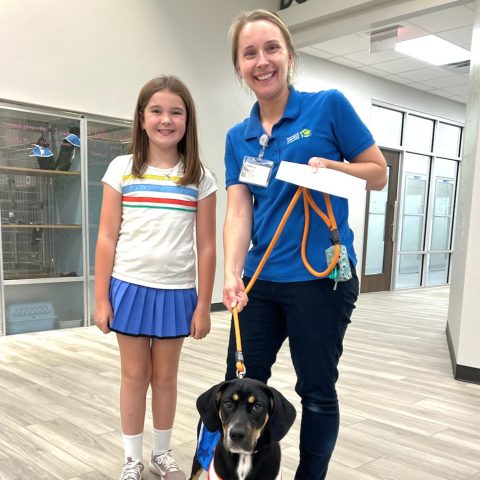 Leila G. is 10 year old who raised $300 dollars holding a sale of her American Girls dolls and accessories! The attached photo is of her, Calli and Chase- thank you Calli and team for being there accept her donation! Please read the attached note from her.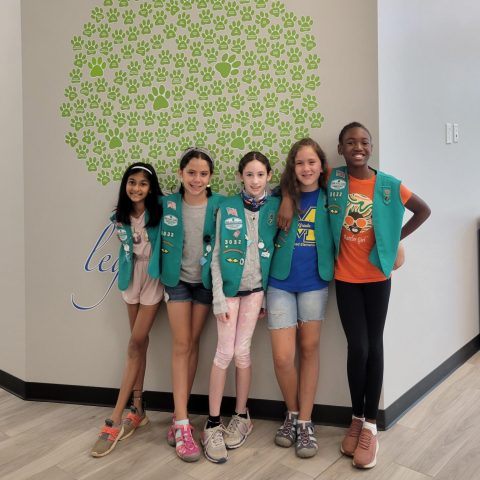 Girl Scout Troop 3032 donated a car full of supplies (blankets, pet food/treats, paper towels and peanut butter). They worked on the project for months. We met with them in the beginning of the year to tell them about us and what we do for the community.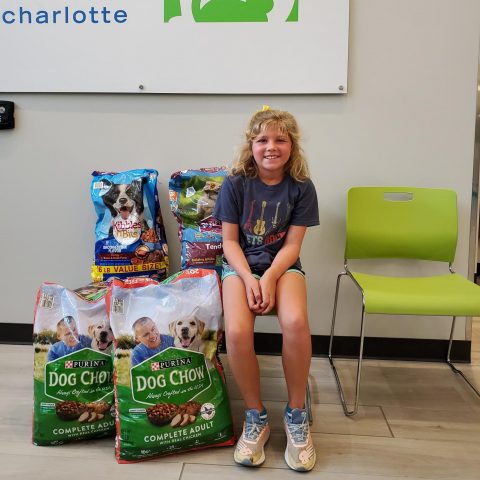 Kennedy stopped by to donate dog food that she saved up her own money to buy! Thank you so much, Kennedy!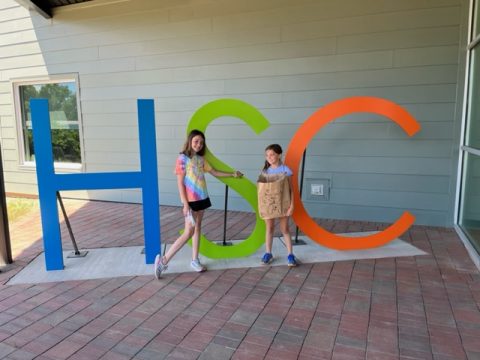 These two young ladies made dog treats and sold them along with other goodies to raise money for HSC.