Women for Animal Welfare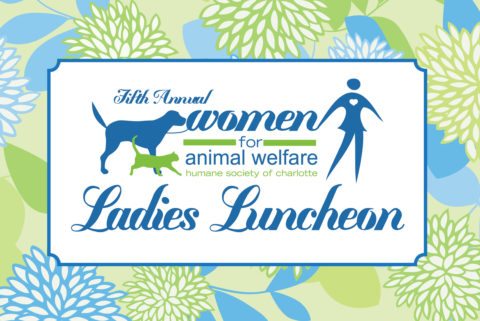 Thank you!
On Wednesday, May 23rd, the Humane Society of Charlotte held our  Fifth Annual Women for Animal Welfare Luncheon at Charlotte Country Club. We were joined by more than 140 amazing women who helped raise almost $50,000 for animal welfare. It was a beautiful day celebrating the accomplishments of women who are making a difference in the Charlotte community.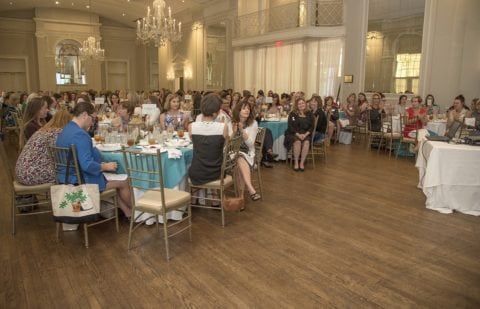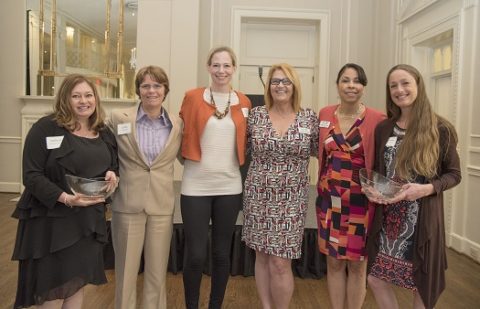 This year, we recognized two women who are making a difference in the lives of community cats. Our honorees are Melissa Knicely from Charlotte-Mecklenburg Animal Care & Control and Michelle Logan with Best Friends Animal Society.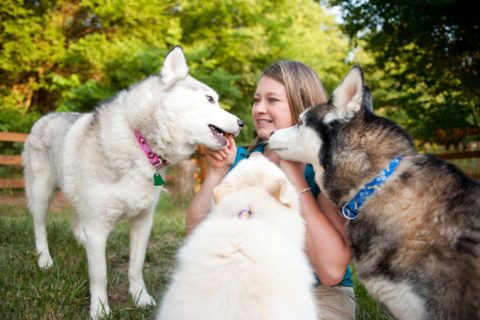 Melissa Knicely has been employed with the City of Charlotte: Charlotte-Mecklenburg Police Department Animal Care & Control Division for eleven years. She is responsible for the media relations, promotion, public relations, marketing, and special projects for the Division. Other duties include working closely on fundraising and sponsorship opportunities and working with the CMPD Research & Planning Department on grant opportunities. She serves as the Public Information Officer for the Division, which also includes the Emergency Response Team. Melissa has obtained over 25 FEMA Certifications for Public Information Officer training and Emergency management for responding to disasters on a local, state and national level. In addition, she has received training certificates from three different universities with a focus on epidemiology and zoonotic diseases. Melissa also serves on the Executive Committee of the North Carolina Animal Federation and chairs the Communications Committee.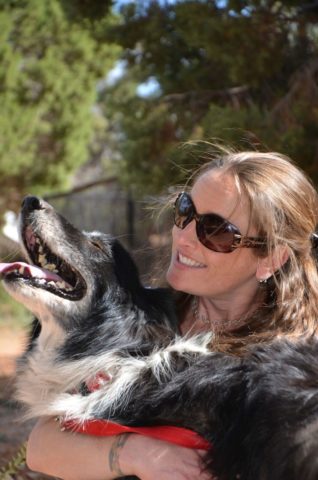 Michelle Logan is the senior manager of Best Friends' national programs and specializes in professional animal welfare education and training. While earning a Bachelor's degree in Animal Science from the University of Rhode Island in 2000, she spent her summers as part of the team at Smithtown Animal Shelter in New York where she filled a number of animal care and support roles. In 2006, Michelle came to Best Friends where she has served as the manager of Dogtown at Best Friends Animal Sanctuary in Utah and as the operations manager for the Best Friends Network, overseeing the strategic vision of the network and team of regional specialists.
---
2017 Recap
Our 2017 honorees were Cary Bernstein, Robin Byrd, Sara Enos, Deanna Lasner, Katie Tyler and Neya Warren. The event raised more than $55,000 to support HSC's mission.
The event would not have been possible without the generous support of our sponsors, Hearst Corporation, Olivia Cohen,  Niki's International Ltd. , and Lake Norman Chrysler Dodge Jeep Ram.  Our print sponsor was Boingo Graphics and our floral decor was provided by Cotswold Marketplace and Circa Interiors and Antiques.
The Humane Society of Charlotte is very lucky to have the support of so many women in the Charlotte community, and we salute all women who make serving animals a top priority.
You may access our full gallery of event photos here.
---
Past Honorees
2014 – Ann McCrory & Kim Alboum
2015 – Stephanie Rivera
2016 – Robin Smith Salzman & Molly Green
2017 – Cary Bernstein, Robin Byrd, Sara Enos, Katie Tyler, Neya Warren & Deanna Lasner