My Furry Valentine
HSC's Animal Resource Center
February 14, 2023
6:00 pm — 8:00 pm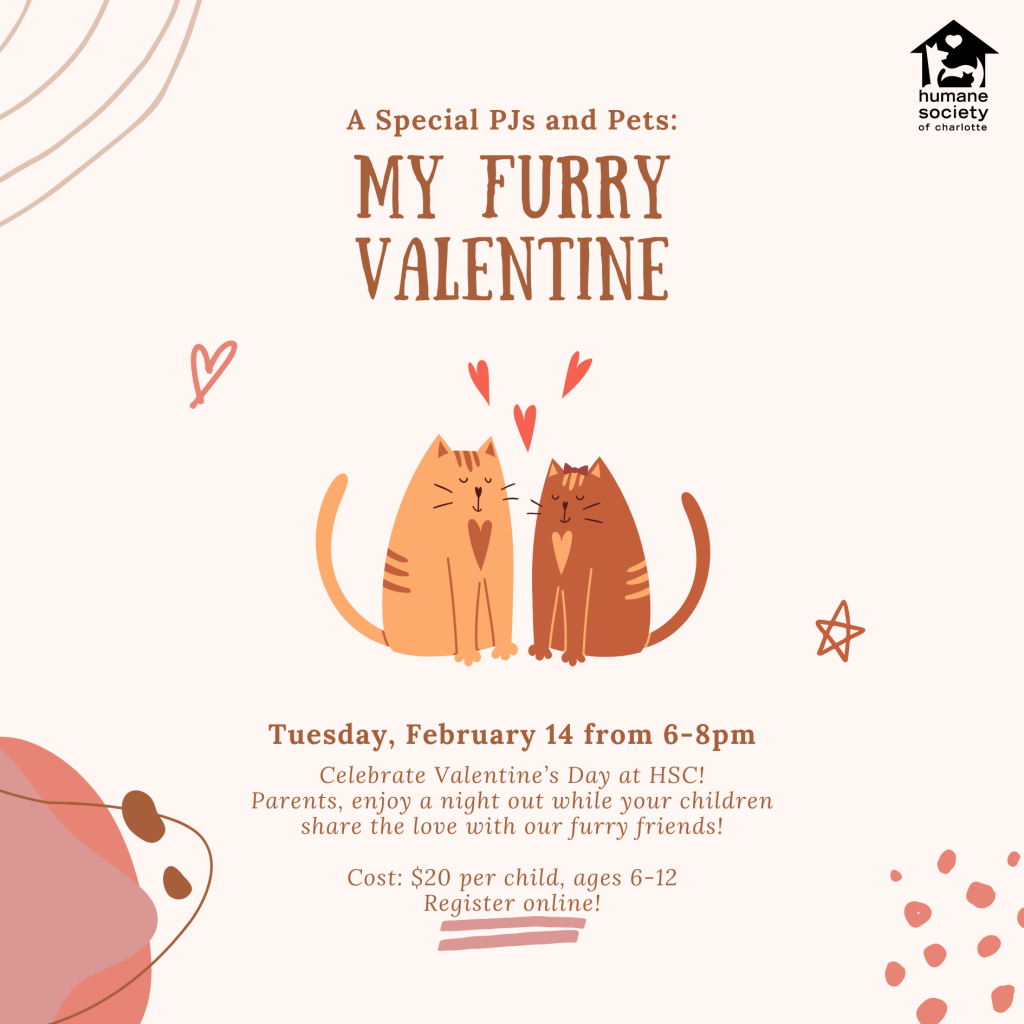 Celebrate Valentine's Day at HSC! Parents, enjoy a night out while your children share the love with our furry friends! We will be making valentines for our dogs and cats as well as learning how dogs share their feelings with us. Children will learn how to best show love to their pawesome palentines through engaging activities and crafts!
Registration is $20/child.
We will have light snacks, but children should eat dinner beforehand.
Register Today
Location