Plates for Paws
Participating Restaurants
September 12, 2023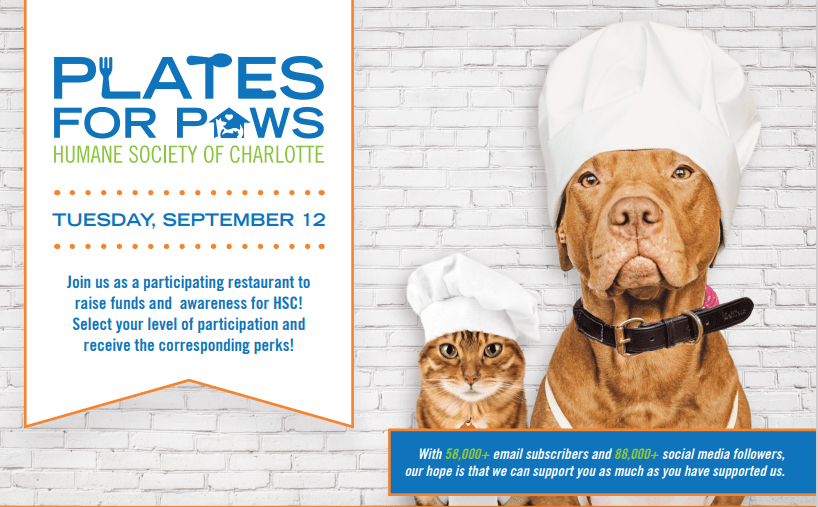 Mark your calendar for Plates for Paws 2023, taking place on September 12!
Since its inception in 2018, Plates for Paws has raised over $59,000 for the animals in our care. This is all made possible by partnerships with our local restaurants, coffee shops, bars, and breweries. For one day, September 12th, participating businesses agree to donate a portion of their sales to HSC.
Is your business ready to give back to the animals on 9/12?
View Participating Restaurants