The Blood Connection – Blood Drive
HSC's Animal Resource Center
June 10, 2023
11:00 am — 4:00 pm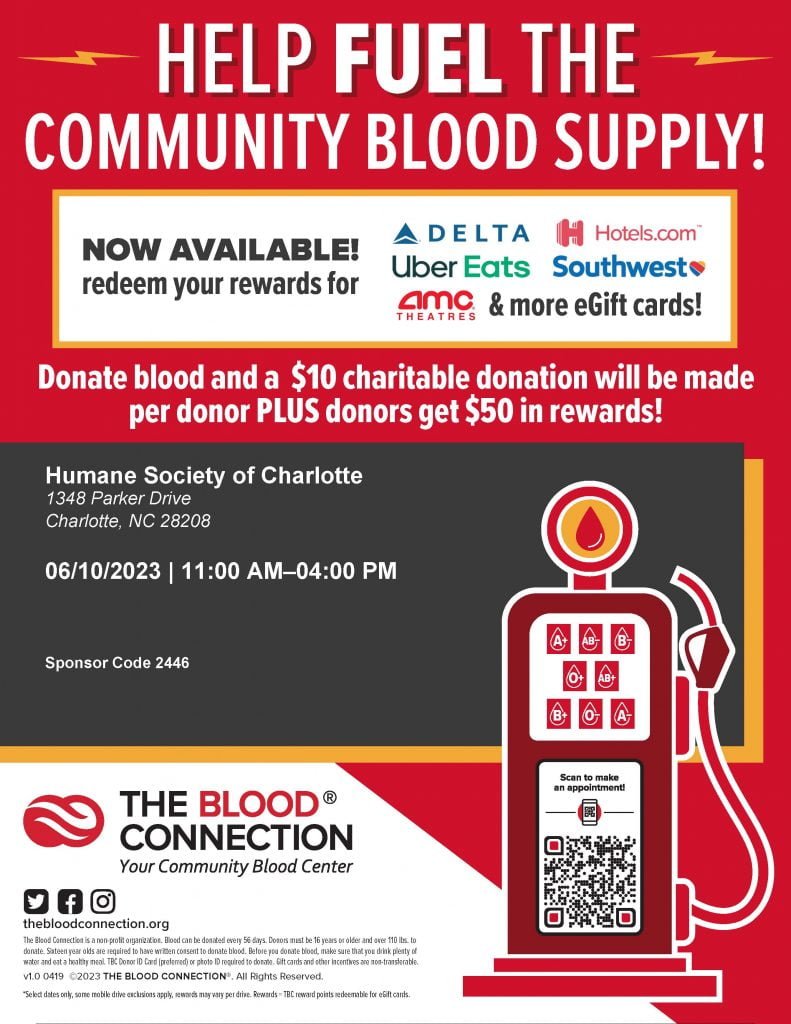 The Humane Society of Charlotte is partnering with The Blood Connection to sponsor a blood drive on Saturday, June 10th, 2023 from 11:00am – 4:00 pm. Each donor will receive $60 eGift Card!! Each blood donation saves up to 3 lives!  Donors need to be at least 16 years old (16 year old need a permission slip which will be at the blood drive), weigh at least 110 pounds, have ID and be in general good health. 
Please schedule an appointment by clicking here.
Walk-in are welcome but appointments will be honored first.
Register to Donate
Location