Capital Campaign Update
---
A Campaign for Pets and People
You did it Charlotte! We have officially moved into our new Animal Resource Center. This project was made possible entirely by individual donations from people in our community and beyond- we are so grateful. Our focus remains on the future.. caring for the pets and people we serve here in Charlotte. We need your help to continue this important work.
Help support homeless animals and leave a lasting legacy at the new Humane Society of Charlotte Animal Resource Center. To make a pledge to continue to support our work at the new Animal Resource Center or learn about remaining naming opportunities in the building, email campaign@humanecharlotte.org. You can also make a gift using the link below.
---
Our Focus In Our New Home
Improving the lives of pets & people — we offer welcoming spaces for pet adoptions and family-friendly activities and recreations at the new community dog park
Offering education programs by collaborating with education programs to model early character traits like kindness, respect, empathy, and responsibility
Expanding our services…by creating more access to affordable pet health and wellness services that we provide to community pets through our clinic
Building long-term relationships…with the Charlotte-area community and join their families as the human-animal bond is strengthened through the years
---
Brick Campaign
Help pave the way for homeless animals and leave a lasting legacy at the new Humane Society of Charlotte Animal Resource Center. Personalized brick pavers will be installed at our new Center and are a great way to honor a loved one or special pet.
---
Before…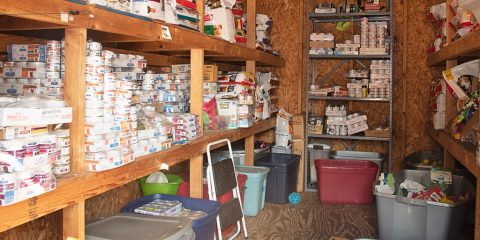 And After!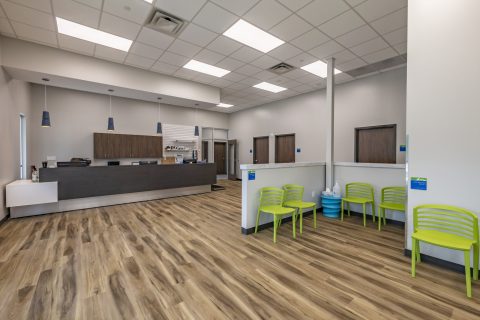 ---
Frequently Asked Questions
Did you reach the campaign goal?
We reached our campaign goal of $15 million dollars just before moving in on June 1, 2022. We're so thankful for the support of our community in reaching our goal and confident Charlotte will continue to support us as we move into this new space and continue serving pets and their people.
Why do you still need my donation?
Our revamped Animal Resource Center comes with a much higher operating cost. We are so grateful to have reached our capital campaign fundraising goal- but still need the support of our community to continue offering services and providing top-notch care to the animals we house here.
What's different about the Animal Resource Center?
The new animal resource center was constructed with highly durable materials that can withstand more than 20,000 animals moving through it annually. It includes top of the line features in every aspect of animal care, veterinary services and community hospitality including a climate controlled environment for all animals, extensive plumbing and sanitation systems, an advanced HVAC configuration, and updated animal spaces. This is the first animal welfare center of its kind in the city of Charlotte.
The new HSC Animal Resource Center allows us to better serve animals and the people that care for them and is a destination for animal lovers and advocates across the region. Overall, the new Animal Resource Center deepens our connection and service to the Charlotte community.
Are there still naming opportunities?
Yes. There are a few naming opportunities still available throughout the building. Honor your pets or animal-lovers in your life by leaving a legacy for them. Please reach out to Donna at dstucker@humanecharlotte.org if you are interested in naming opportunities.
When did you re-open?
The Animal Resource Center opened to the public on June 1, 2022. Our new hours of operation can be found here.
Will I still be asked to give annually?
Yes. Our operating budget is supported by your Annual Fund gifts, and we are still going to need them! Campaign pledges are in addition to your annual support.