HSC Young Affiliated Professionals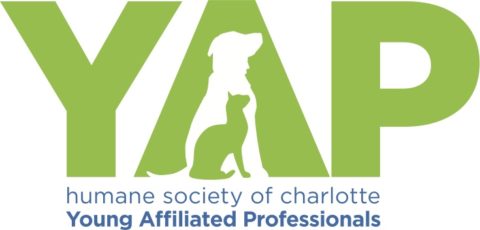 The Humane Society of Charlotte's Young Affiliated Professionals (HSC-YAP) brings together people who care about animal welfare and want to promote and support the mission of the Humane Society of Charlotte.  HSC-YAP aims to bring together Charlotteans who want to help animals in need while getting to know like-minded professionals through social events, networking, volunteer and fundraising activities.
Individual Membership: $15 per month or $180 per year.
Household Membership: $25 per month or $300 per year.

YAP members receive invitations to participate in special events and volunteer activities. YAP membership provides an opportunity to network with other professionals, build leadership skills, socialize with other animal lovers and give back to the Charlotte community through volunteer activities. Most importantly, YAP members are investing in HSC's mission and making our work possible!
Your membership is a donation to the Humane Society of Charlotte, a 501(c)3 non-profit organization and is tax deductible to extent allowed by law.