Make a Gift
Thank you for investing in the Humane Society of Charlotte! Your financial support helps us keep saving lives and creating happy, healthy pet families in Charlotte. As a private, 501(c)3 nonprofit organization, the Humane Society of Charlotte is dependent on the support of many generous animal lovers through grants, bequests, and fees for service.
And every little bit counts! Whether it is a one-time or recurring donation, your support enables us to continue to be a community resource committed to improving the lives of animals through adoption, spay/neuter, and community education. Together, we can build a safe community where all companion animals are cared for without the threat of being homeless or unwanted.
The Humane Society of Charlotte has received a 4-star rating from Charity Navigator, America's largest and most-utilized independent evaluator of charities for the past six years. This rating is based on the Humane Society of Charlotte demonstrating strong financial health and a commitment to transparency and accountability. To view our full rating, please click here.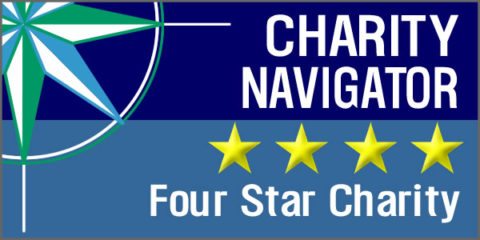 Tax ID: 58-1342479