Trap-Neuter-Return
What is Trap-Neuter-Return (TNR)?
Trap-Neuter-Return (TNR) is a humane and nonlethal method to manage the number of community cats in our neighborhoods. The goal is to humanely trap outdoor cats, take them to a clinic for spay/neuter, vaccinate them against rabies, and return healthy cats to their outdoor homes where they were caught. While at the clinic, we will also ear-tip the cats.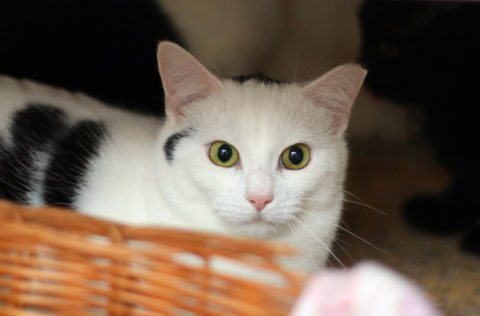 What is ear-tipping?
While the cat is under anesthesia for spay/neuter, the veterinarian also removes the tip of one ear. Ear-tipping is an easily recognized sign that signifies a community cat was already surgically altered and is unable to reproduce. Because there is an obvious visual sign, trappers know in the field that a cat doesn't need to go to the clinic for surgery. Please note that while all ear-tipped cats are surgically altered, this does not mean all cats with intact ears are in need of spay/neuter. Some cats seen outside may be owned, have already undergone surgery, but would not possess a tipped ear. Because of this, our veterinarians check every cat before surgery for a microchip or other signs that they were previously altered.
What if I need to trap a cat?
If you are interested in helping spay/neuter a cat colony in your neighborhood through TNR, we have traps available for loan to the public at our shelter located at 2700 Toomey Ave, Charlotte, NC 28203. For more details on the Community Cats Project and how you can help, contact our Community Cat Coordinator by phone at 704-494-7717 or communitycats@humanecharlotte.org.
Where do I take a community cat for spay/neuter?
While traps for TNR are available at the Humane Society of Charlotte on Toomey Ave, surgeries for stray and feral cats are not performed at the spay/neuter clinic next door. Instead, we ask anyone borrowing one of our traps to take a cat, still in the cat trap, to the Gary T deLisser clinic at 8315 Byrum Dr, Charlotte, NC 28217. For safety purposes, since the vaccination history of a community cat is unknown our veterinarians will not perform surgery on any potentially feral cat unless it is brought to them in a cat trap. See links below for instructions, pricing, and availability.
Scheduling questions?
No appointment is necessary for TNR. Please see our availability calendar for the next day we are able to accommodate community cats. We want to help as many members of the TNR community as we can, so we ask that you limit each day to two cats per trapper.
Community Cat TNR Surgery Availability Calendar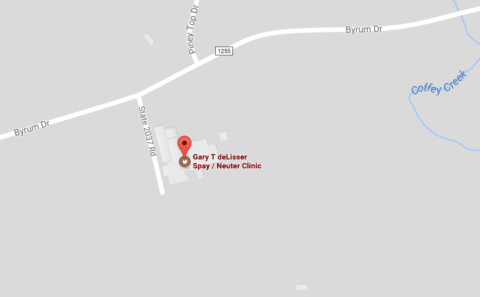 Click here for directions to the Gary T deLisser clinic
Learn more our spay/neuter services if you have a pet cat and want information.