Private Sessions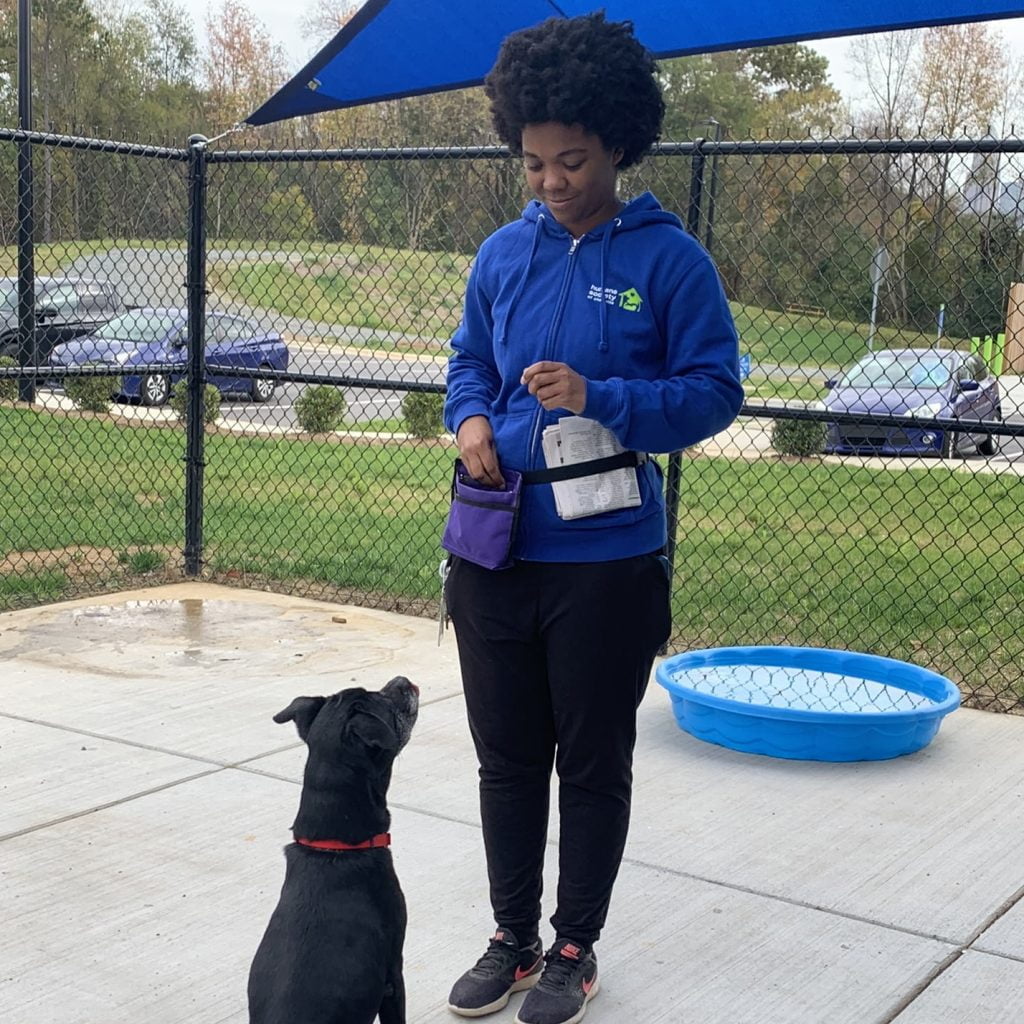 Our private training lessons are a learning session for both dog and owner! During our lessons, we discuss the reason why the behavior is happening, how to manage the problem, and training exercises to help improve the issues. We can also work on teaching specific commands, such as Lay Down, Stay, Come, and more!*  
These lessons are $60 for 1 or $150 for a package of 3 (saving you $30!), last about 45 minutes to an hour, and are held at the Humane Society of Charlotte. Our package of 3 option is a great choice for more difficult behavioral issues such as reactivity, if you have multiple behaviors you'd like to work on, or if you feel you need all the help you can get! Singular private lessons are good options if you just need to be pointed in the right direction or have a few minor behaviors you'd like to teach.
If you're unsure if our private lessons are right for you and your pup, you'd like to move forward with scheduling a private lesson, or you need referrals for local in-home trainers, please reach out to the Behavior and Training Team at training@humanecharlotte.org.
We're looking forward to hearing from you!
*HSC's training lessons are not suitable for dogs with extreme fear issues, exclusively in-home behaviors such as housetraining, crate training, separation anxiety, etc. or aggression. Please refer to a positive reinforcement based in-home trainer for these issues. Additionally, your dog may not be responsive during the lesson due to the distracting environment.