Retail Center and Cat Café
Grab coffee and hang out in the Cat Café or shop for all your pet needs in our Retail Center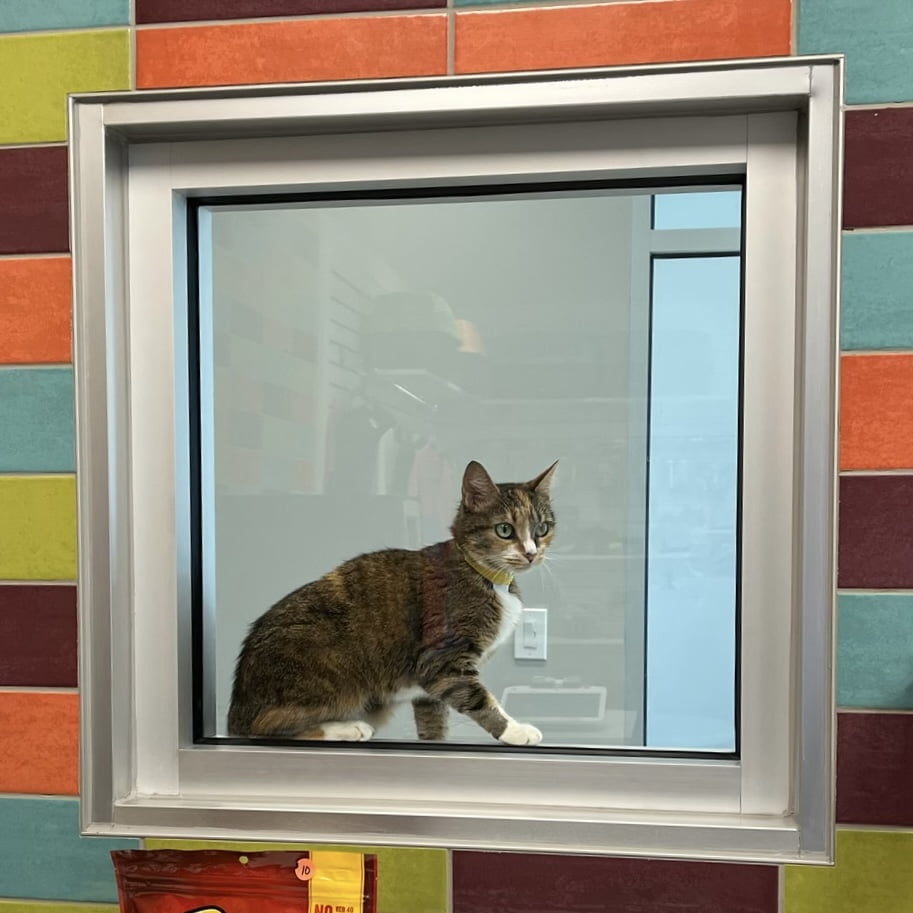 Hours of Operation:
Sunday: 12pm – 4pm
Monday – Thursday: 11am – 6pm
Friday: 11am – 7pm
Saturday: 11am – 6pm
Each day we have one to three cats waiting to hang out with you in our brand new Cat Café!
Working from home and want to get out of your house? Just out and about and want to see some cats? Love cats but cane have them at home? Come see us! You can get coffee and a variety of snacks, salty and sweet, and use of Wi-Fi any time during operating hours. There is no charge to get in to the Café but we do charge small amounts for our snacks and drinks.
Our Café is also the location of our retail center so you can also pick up anything your pets might need or want at home. Including tasty treats, thrilling toys, and outstanding outfits for any size cat or dog you have!