Here we grow again…
The Humane Society of Charlotte is excited to announce the addition of our new Special Events Manager, Kelsey Young.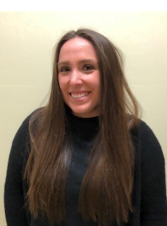 Kelsey joined the Humane Society of Charlotte in January of 2019 from the NorthStone Country Club. Prior to her time with NorthStone, Kelsey spent four years with NHL team, the Charlotte Checkers, working on their charitable and community programs, including the Checkers Charitable Foundation.
Kelsey earned her Bachelor of Science in Sports Management and a minor in Advertising from the University of West Virginia. In addition to her work with the Humane Society of Charlotte, Kelsey is studying to become an ACE certified personal trainer.
With the Humane Society of Charlotte, Kelsey will be managing our major events including Pet Palooza, Women for Animal Welfare reception, Restaurants for Rescues, and the annual Ties & Tails Gala.