On A Mission…
Animal welfare is a matter of the heart. At the Humane Society of Charlotte, the core values embodied by our organization are what give us heart. Not only do these core values determine our approach to business, but also it determines the character of our employees, the leadership qualities of our board and the tone with which we approach our clients; human and animal.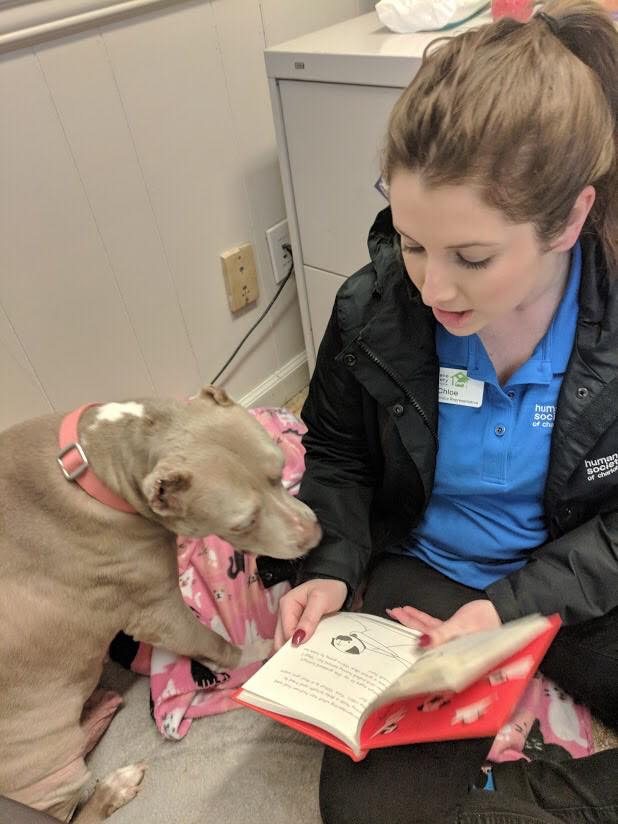 Spend time with us at HSC and you inevitably hear us explain that,
"Animal welfare is not just about the animals. It's about the humans and the bond that develops between the two that goes further than unconditional love. That's why we do what we do."
When it came time to determine what we wanted the Humane Society of Charlotte to stand for, this ideology was a leading factor in developing our core values.
Integrity, Compassion, Optimism, Innovation, Effectiveness, Diversity & Inclusion, Accountability, Stewardship, Quality Care, Community Focused, Respect, and Humor
 These beliefs not only define the Humane Society of Charlotte, but define our programming. In an industry with an abundance of compassion, optimism can sometimes wane. Our focus is often renewed when we witness the recuperation of an animal.
A recent dog, Gravy, exemplifies the power of optimism, quality care and integrity. Born with a congenital heart defect, our team took the extra step to have Gravy checked out by the NC State University Cardiology team. After helping Gravy get an operation, his quality of life was improved and he was adopted after a short time in foster care to live a life full of activity and love.
When mentioning diversity & inclusion, you expect most organizations to focus on its people, but at HSC we apply it to our animals as well. Many dog breeds earn a lousy reputation. But when it comes to the animals, HSC focuses on the compassionate care, as well as the diversity of the animals that come into and are re-homed from our shelter. While we know that each and every person deserves respect and fairness, we believe as an organization, that each and every animal is an individual and does too.
HSC fundamentally believes that people will make good decisions for animals when they are treated with kindness and understanding and when those people have enough information and resources available to them. It's easy to believe this when we are privileged to witness the compassion and love that our adopters, clients, volunteers, and foster homes give to our dogs & cats. We've set out on a mission to make the Humane Society of Charlotte a resource in the community that focuses its commitment on improving the lives of all animals through effective, innovative programs and services that strengthen the human-animal bond.
Our adoption program, spay/neuter and wellness services and outreach programs demonstrate this. Because we live this mission, we have adopted to a "no kill philosophy" at HSC. We know that no healthy, treatable and behaviorally sound animal should have to be euthanized in our community. This mission is only supported by the fact that Charlotte shares our vision to be a united community where animal welfare is valued and demonstrated through educated and collaborative efforts leading to positive outcomes for people and animals. This is how Charlotte becomes a leader in animal welfare. This is how we change hearts.
So what.
Why should you care? We want Charlotte to grow with us and become one of the most pet friendly cities in the country, where animal welfare and the human animal bond is valued and celebrated. By working together, we know that this is achievable in the dreams and years to come.