Table & Twine Delivers for the Dogs at HSC
Table & Twine, Charlotte's own chef-driven meal kit delivery service, has teamed up with the Humane Society of Charlotte for the remainder of 2021 to provide their customers with an extra treat for their pets and a lot of extra love for the animals at the Humane Society of Charlotte
Table & Twine customers can support the Humane Society of Charlotte and our life-saving work by adding on a bag of homemade, all-natural dog treats to their next delivery order. Table and Twine treats feature two different flavors to accommodate your dog's sophisticated palette: peanut butter & banana or peanut butter & pumpkin - both approved by the dogs at our shelter who were able to sneak an early tasting.
[caption id="attachment_38806" align="alignright" width="294"]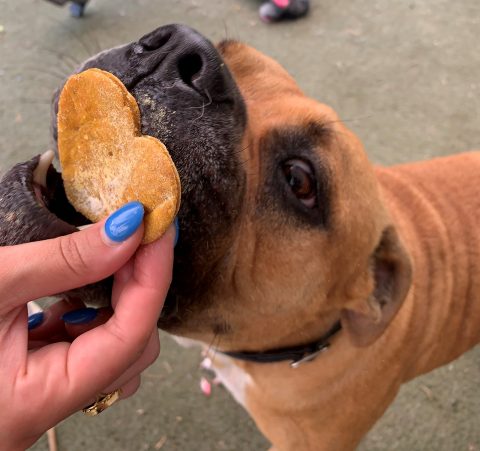 Duke - Available for Adoption[/caption]
Add a bag (or two!) to your next delivery order and 100% of the proceeds from the treat sales will come right back to the Humane Society of Charlotte directly to help us care for the animals that depend on us.
Small Bag Add-On: $7.50
Large Bag Add-On: $10
Place your Orders HERE!