COVID-19
Updated: January 14, 2021
With the status of the coronavirus (COVID-19) continually changing, the Humane Society of Charlotte is continuing to take precautions to prevent the spread of COVID-19 in the Charlotte community while still upholding our duty to care for the animals at our shelter and the members of the community that need us. Please read below to see the current changes to our everyday services and operations. All changes are currently valid until further notice and are subject to change.
Download your COVID Pet Preparedness Toolkit
---
HSC Programming
Adoptions
All adoptions are being done by appointment only. If you are interested in adopting an animal from HSC, visit petango.com/HSC to view our available animals.
If you would like to adopt, click on the animal's profile, scroll down and click "Interested in this animal? Click here" and fill out your information. We will only schedule appointments by application to ensure that each interested party is seen in order of application submission. Appointments will not be scheduled via email, phone call, or social media.
Applications will be used only to help streamline appointments and minimize exposure between members of the community. We will continue our practice of open adoptions and will not be instituting interviews or home-visits. Must be 18 or older to submit an adoption application. Once your application has been submitted, someone from our team will contact you within 72 hours.
If you have concerns or questions about specific animals, their behavior, or their adaptability with other pets in your home, please visit their profiles on our website, or email our customer service team.
Fostering
HSC has begun virtual foster orientations for members of the community interested in fostering HSC animals. To become a foster, please fill out our Foster Family Application and our foster coordinator will assign you an orientation time via Zoom. We are asking all fosters to commit to 2-3 weeks.
We are now offering more Foster-to-Adopt opportunities. To find out which animals are available for Foster-to-Adopt, please email our HSC Foster Coordinator.
Current HSC foster and need help? Reach out with any questions or concerns to our HSC Foster Coordinator.
---
Volunteering
We're excited to welcome back some of our HSC volunteers. Small groups of dog walkers and cat kennel volunteers are back and we have chosen these as the only two roles to re-introduce as they have minimal human-to-human contact.
Our dog walkers and cat volunteers will be coming in solo shifts. All volunteers must sign up for a shift prior to arriving at the shelter. If volunteers are not scheduled for a shift, they will not be permitted to enter the facility.
Volunteers must read and sign our Volunteer COVID Guidelines, asking that any and all volunteers maintain social distancing practices, wear a facemask, and remain home if they are feeling unwell, have been exposed to COVID-19, or are awaiting the results of a COVID-19 test.
All volunteers arriving on-site will be asked a screening health check questionnaire each time they come on-site.
At this time, we are unable to take NEW volunteers. If you're interested in volunteering when we re-open, please check our volunteer page for updates.
---
Supplies & Donations
Drop-off donations are welcome each Saturday during Drive-Up Donations from 10 am – 12 pm.
Donate to the Humane Society of Charlotte by ordering from our Amazon Wishlist and allow Amazon to deliver directly to the shelter.
Monetary donations are incredibly helpful during this time and will allow us to purchase items that as needed. Please donate here.
---
Behavior Training Classes & Appointments
Our Behavior Training Team has resumed training classes for both adult dogs and puppies. Visit our training website to secure your spot in the next training session today. CLICK HERE.
Need help with a particular issue? To set up a Behavior Consultation, email training@humanecharlotte.org and our team will respond with the options available for a virtual consultation or 1:1 socially distanced session with our Behavior Team.
Questions? Call our Behavior Management team at 704-494-7703.
---
Owner Surrenders of Animals
Animal surrenders will be scheduled through appointment only. Please click here for more information.
---
Community Cat Program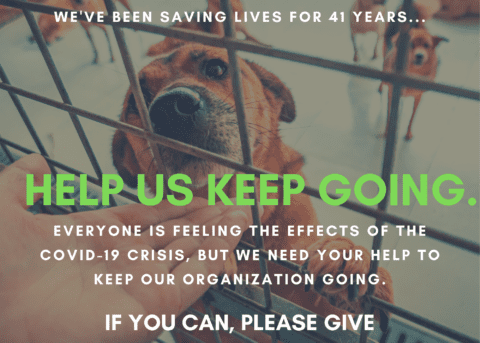 ---
Humane Education
HSC Humane Education classroom visits and tours remain suspended. We hope to resume these when it is safe to do so.
Weekly Storytime with Shelley and the Shelter Animals episodes are being aired every Wednesday at 10 am on our YouTube channel, you can watch all past episodes HERE.
Looking for a hands-on activity to try at home? Check out HSC Cooks and experiment with making your own homemade dog or cat treats! Find all episodes of HSC Cooks HERE.
At-Home Activities
Looking for fun and educational activities to do while you're at home and out of school? Check out the links below for fun and engaging activities kids of all ages can do in the comfort and safety of their own home!

Humane Education Scavenger Hunt: Head outside with a parent and hunt to find these items in nature! Make sure to draw or take a picture of what you find. Click here!

Story Writing

: Use this Story Map Writing Graphic Organizer and writing prompts to stretch your imagination and flex those literary muscles.

Humane Education Coloring Sheets

: Practice those fine motor skills and let your inner artist out with these fun and informative coloring sheets. Click here or here!

Humane Education Worksheets

: Practice basic math and learn about canine safety with this fun worksheet! Click here For a fun activity book about pet needs and safety, click here!
Red Rover's Website: An interactive & bilingual digital book series to teach kids about empathy. (Also available as an app on your smartphone!) Click here!
---
Pet Food Bank
Pet Food Banks will operate on a delivery system for existing Pet Food Bank clients until further notice. We ask that the Pet Food Bank recipients help us by following a "no-contact" delivery system. HSC Community Outreach Coordinator, K.C. Thompson will drop off supplies on the recipient's front door and notify the recipient after the food has arrived.
All other individual outreach requests will be taken on a case-by-case basis. Please email our Community Outreach Coordinator here.
---
Clinic Services
HSC Spay/Neuter Clinic is scheduling public appointments. Due to high demand, appointments for spay/neuter surgery are scheduling several weeks out. To make your appointment, please click HERE.
Essential Care
Critter Care Wellness Clinic is now Essential Care. All Essential Care veterinary services are by appointment only. To see the list of services offered, please click HERE. To schedule your pet's vaccination appointment, click HERE.
---
As our families and our community respond to COVID-19, our staff and volunteers continue their tireless efforts to care for the animals who need our help.
These are unprecedented times, but with the ongoing support of friends like YOU, we will never stop showing animals the best that humans can be. Your generosity helps us keep going and helps us heal their wounds, inside and out, while keeping them safe, fed, and loved until their forever family comes along. Together, we make our community and our world a better place for all.
Our greatest need in order to provide care to the animals during these very uncertain times is monetary donations. If you would like to make a donation, you can do so by clicking here.
Thank you for all you do for the animals.